2020 Holi date will begin will begin on monday, 9 March and ends on tusday,10 March.
Who will you celebrate with on Holi?
Holi
It was my greatest pleasure to attend the annual Holi Festival as a child. Holi is a Hindu festival that is celebrated every March. Growing up in a Hindu family, I really enjoyed the spectacle of celebrating Holi.
One of the most striking things about the Indian Color Festival is how enthusiastic and casual it is. It was purely a day of fun. When I was young, I didn't like being dragged into the temple, but going to the temple for Huli was an exception. Because throwing colors around is something I can always accept.
Participating in Holi feels more than just throwing colors and taking pictures. It frees you from the tedium of March and interacts with friends or family members that you might not normally like. The Holi celebrations I attend are always very inclusive-my Hindu relatives, young and old, are happy to share the day with anyone interested in celebrating.
Do you remember the beautiful girl last year?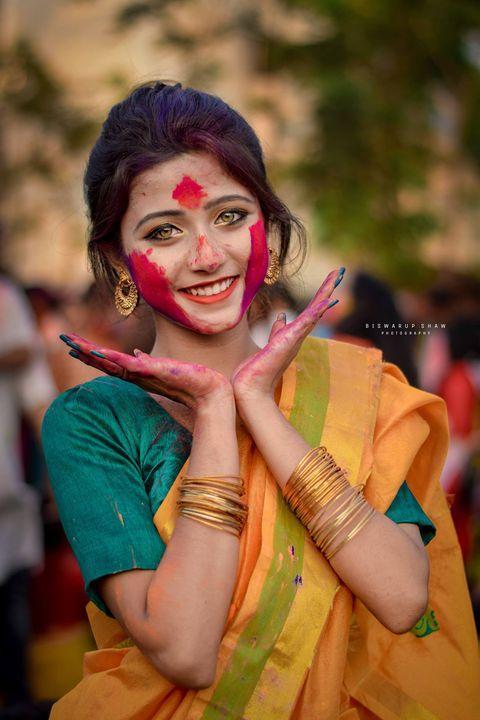 Last year on holi, everyone spilled paint on each other and immersed in colorful joy! An Indian girl accidentally fired all over the world overnight!
This girl not only looks very beautiful, but also has a pair of olive green eyes. This color of eyes is not common in India itself, so she attracted the photographer 's attention. The photographer could n't help but be attracted by her beauty I uploaded a set of photos and put them on my social platform. I didn't expect that overnight, her photos spread across all social platforms and quickly spread all over the world.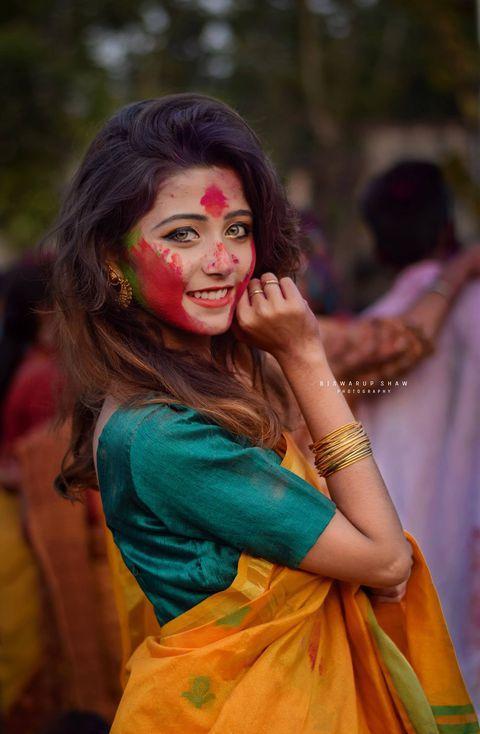 How do you celebrate Holi this year?
How will you celebrate this year's holi?
Color with friends?
Take a fun photo to share on social networking sites?
Maybe you need to prepare a Holi Photo Frame in advance!
9Apps carefully selected this app for you, share it with your friends and family on Holi's day!
Happy Holi!