No one can deny that you are a good hunter, but there is no field hunting ... now you can hunt at home! What is the most fun hunting game in 2020? This is the game-Wild Hunt: Sport Hunting Games. Hunter & Shooter 3D.
9Apps Weekly has carefully selected this hunting game for you, you can choose the best forest in the world on the prairie, outdoor, jungle, mountains and other places for the ultimate adventure!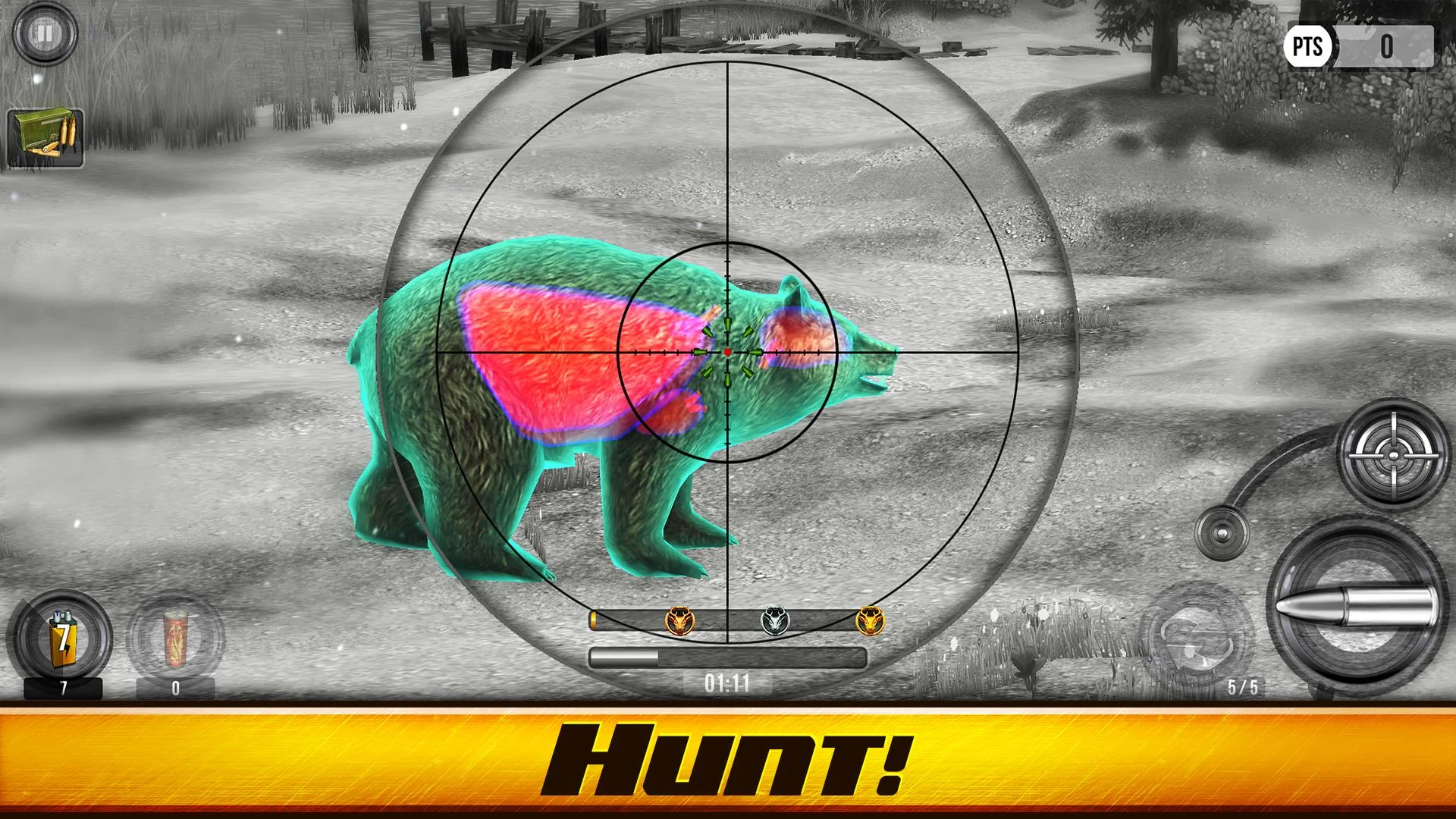 1. Realistic scene, first person hunting
First of all, Wild Hunt is a super realistic first-person hunting action shooting mobile game. You will have the opportunity to hunt a variety of wild animals from all over the world, calmly hold the gun in your hand, aim at the key parts of the prey to shoot and collect Booty!
2. Stunning sound effects and action packs
Wild Hunt brings you amazing sound effects and action packs to make you more excited while hunting! You can listen to the animal's position and your shooting effect according to the sound, and fine-tune your hunting action, just like shooting in a real forest! With sights you will become the most professional hunter!
3. Hunting the most dangerous wild animals
The jungle is a shelter for animals, in which AI animals simulate the state of real wild animals to the greatest extent. When you break into the jungle, you will be attacked by them. There are wild foxes, deer, boars, hares, birds and other wild animals. Aim at your sight and shoot your head accurately before the angry Beast pounces on you and kills you!
Unprofessional hunters will expose themselves and affect their own safety.
So, crouching in the jungle, hunting like a professional hunter, you will get the best hunting experience!
4. Real location - real animals
You can go to the real hunting places on different continents, and the real animals you hunt will vary according to different places. Hunting deer, foxes or bears in Yellowstone, rhinoceros in the Nile (Egypt), walruses in the Arctic (Russia), wild dogs in the interior of Australia, and more!
5. Hunting with your friends
You can invite your friends to hunt online with you! You can create a new hunting club or join an existing one. Hunt with friends, meet hunters from all over the world in exciting Hunting Club activities!
You can also enter the ranking list according to the results of hunting and become a famous animal hunting expert! In "wild hunting", you can take part in many hunting competitions and tournaments free of charge.
When challenging other hunters in our PVP online mode, you can hone your hunting skills to prove that you are a real Deer Hunter!
Preparation is the key