Cricket, an exciting sport!
9Apps Weekly - Today 9Apps will recommend you an app for cricket live!
India VS West indies, India VS Australia, IndiaVS Sri Lanka ... Yes, ODI Cricket match is beginning!
There is no doubt that you need to watch cricket live at any time!
You can download this awesome live app on 9Apps and you will have the most perfect viewing experience when watching a cricket match! That's JIO TV!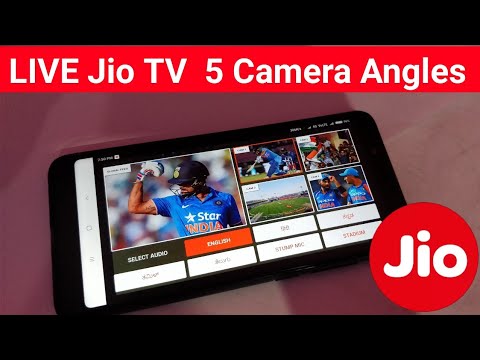 Watch live streaming for free! JIO TV you deserve
Like other applications launched by JIO, as long as it is a Jio sim card user, you can use this APP without traffic, and watch live and video are free traffic! Is there anything better!
Of course there is! Even better, all content is also free, which means that you can watch all video content on JIO TV without paying any fees.
Tips:
Can I watch videos without traffic on Jio TV without jio sim?
You can borrow a Jio ID account from a friend with a jio sim card to log in, so you can watch videos without traffic (because one ID allows login on multiple devices)!
Enjoy your favorite language on JIO TV!
Enjoy your favorite TV shows in your preferred language including English, Hindi, Kannada, Tamil, Telugu, Marathi, Bengali, Gujarati, Bhojpuri, Punjabi, Malayalam, Assamese, Odia, Urdu & more with the best streaming quality.
Latest HD match videos

JIO TV has the latest match videos!
Real-time live cricket, football, basketball, tennis ... it's a paradise for sports fans!
In order not to let you miss any exciting games, JIO TV will keep all videos updated in the past 7 days. Yes, watching JIO TV, all time is prime time.
There are only 24 hours a day, so spend a limited amount of time on what you like!
600+ TV channels & 100+ HD channels
Enjoy Live TV across 600+ TV channels including 100+ HD channels anytime,anywhere. Catch-up the latest shows & get entertained in your choice of genre: Entertainment, Movies, Music, Sports, News, Devotional, Educational, Infotainment, Kids & Lifestyle. Binge-watch your favorite TV shows with 7 days catch up of all your prime shows.

How to Download & Install JIO TV on 9Apps?
If you already installed 9Apps on your phone, just open 9Apps and seach JIO TV on the top of seach bar.
If you didn't install 9Apps, you can download JIO TV.APK on 9apps.com. Watching this video and you will know how to download and install!
If you don't like JIO TV...maybe you can download hotstar on 9Apps! There are a mount of live video app on 9Apps, you can have more choice!
ANNEX:Indian Cricket Schedule for the Next Month(15/12/19 - 29/01/20)
| | | |
| --- | --- | --- |
| time | country A | country B |
| 15/12/2019 | India | West Indies |
| 18/12/2019 | India | West Indies |
| 22/12/2019 | India | West Indies |
| 05/01/2020 | India | Sri Lanka |
| 07/01/2020 | India | Sri Lanka |
| 10/01/2020 | India | Sri Lanka |
| 14/01/2020 | India | Australia |
| 17/01/2020 | India | Australia |
| 19/01/2020 | India | Australia |
| 24/01/2020 | India | New Zealand |
| 26/01/2020 | India | New Zealand |
| 29/01/2020 | India | New Zealand |