TikTok - Make Your Day in 2020!
Young people all over the world are crazy about TikTok. People who don't have TikTok on their mobile phones have long been out.
When TikTok takes 80% of our free time every day, you will find, oh! It's really interesting! You also want to be a person who shoots, edits, shares videos, and shares your daily routine with the world.
Real and cozy 15-second story
TikTok was born in China in September 2016. With familiar and looping music videos, you can't help immersing yourself. Chinese TikTok is called 'Douyin'. For three years, Douyin has truly recorded the warm little stories of all walks of life.
A man on his way home,Seeing the little boy riding at night,
Worried that he was afraid, worried that the night was dangerous,
So he kept driving and lighting up the way for him.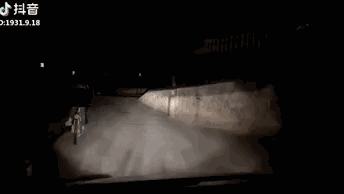 After 20 minutes, a street light appeared in front of
The little boy stopped suddenly,
He bowed deeply to the little brother and expressed his thanks.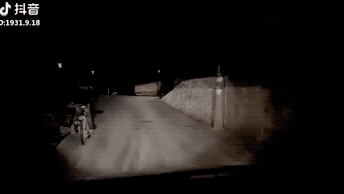 Do you know? When you are tired and want to give up, someone will always care for you and do your best to help you secretly love you
Heavy snow weather,
The takeaway brother is struggling in the snow and ice,
Passers-by let him slow down, pay attention to safety,
He smiled and said, can't slow down,
Don't let guests wait too long,
Besides, my wife and children are still waiting for me to go home.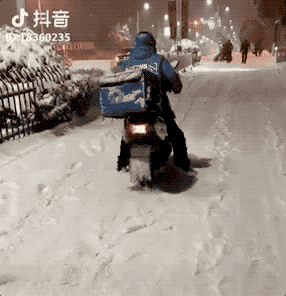 In the adult world, there is no easy word. Life is already so hard, it is better that we treat others with kindness.
Interesting content to make you relaxed
In addition to real cozy little story, genius TikTokers always bring interesting content. Such as shooting funny things around, or using their pet cat (dog) as the protagonist to record their beautiful moments.
The new year is coming, let's laugh together!
How to shoot the popular TikTok
1 Select the positioning
1) High-looking, handsome guys
2) Love acting
3) Talented talents such as singing and playing the piano
4) Skill teaching, such as cooking, decoration
5) Creative and special effects
6) Male and female crosstalk
7) cute baby, cute pet
8) Beauty and travel sharing
9) cartoons
10) Really moving video stories, character moments
and many more.
In short, it is a beautiful moment related to life.
Remember not to carry the video, try to be as original as possible.
2 Content selection
Practical: Quick description of the subject, cover with copywriting.
Entertainment: With attractive music.
Combined with live action, the effect is better.
Better to add your own SLOGAN
For example: I'm papi sauce, a woman who combines beauty and talent.
3 Tools & rules
First use other APPs to shoot videos, such as: Meiphoto, VUE, Quick Movie, Xiaoying, etc.
Combining tools that can help shooting: shooting brackets, lighting lights, etc.
Get ready for clothing: clothing, makeup, props, etc.
Make full use of the built-in camera's built-in functions: speed, countdown, slow motion, etc.
Original and no watermark required: mainly refers to videos uploaded locally.
Add a cover and subtitles after shooting, and then release the work after shaking.
If you shoot directly with vibrato, there is no subtitle function.
4 Video editing
Background music: Use different styles of music to create a video style. Android version of Douyin can upload music locally.
Special effects utilization: (mainly for local uploaded videos), make full use of effects such as motion, backflow, repetition and so on.
Title: It should not be too long, concise, it is better to add suspense and question.
Cover selection: Select the more wonderful cover in the video to attract watching.
5 Video releases
Release time: Targeting the crowd, helpful for recommendation;
Statistics show that 62% of users vibrate before meals and before bedtime;
On the way to work, in the bathroom and other fragmented time, 10.9% of users trembled.
Best release time:
Working days: 12:00, 18:00, 21:00, 22:00;
Friday night and weekend breaks.
It is best to conform to your own habits.
Tips
The song list will be popurlar in 2020, you can find the most suitable one on your TikTok.
On the last day of this decade, we hold a ceremony to give awards to 2019 best apps/games! Click to have a look!