9Apps | Dec 3, 2019
What is 9Apps
9Apps is an international third party ANDROID APP and game download store that brings together some of the world's most popular APPS and games, allowing android phone users to download them for free without logging in.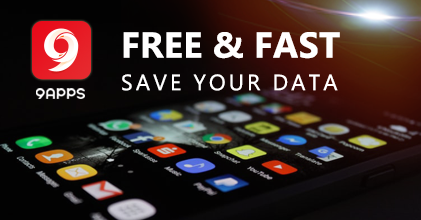 The 9Apps brand was launched in December 2013 with users in 10 emerging countries including India, Indonesia, Russia, Brazil, Southeast Asia and the Middle East. As of April 2016, the platform had an average daily APP / game circulation of over 26 million and monthly active users of over 250 million.
Development Course
In December 2012,9 APPS went live.
In September 2013,9Apps went live on the web.
To meet more user demand, 9appslaunched a mobile client version in March 2014, opened an office in India in June of the same year, and launched in Indonesian and Russian.
Circulation: 9Apps'APP circulation topped 10 million in January 2015, and by December, 9Apps was the largest third-party APP store in the double-print market. Over 2 million APPS have been released and 45 billion downloads have been made.
Number of users: 9Apps had more than 1 million followers on its Facebook page in February 2016, and more than 200 million monthly users in March. For now, 9App continues to run steadily, with the latest mobile client version at 3.3.5.500.
How to download and install 9Apps
1. Click here to download 9apps.apk
2. It will show a warning on Google Chrome but it's completely safe to download.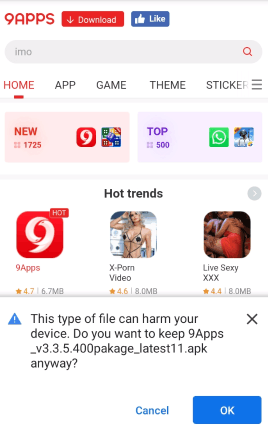 Click "OK".
3. If a prompt pops as below, click settings to continue to install.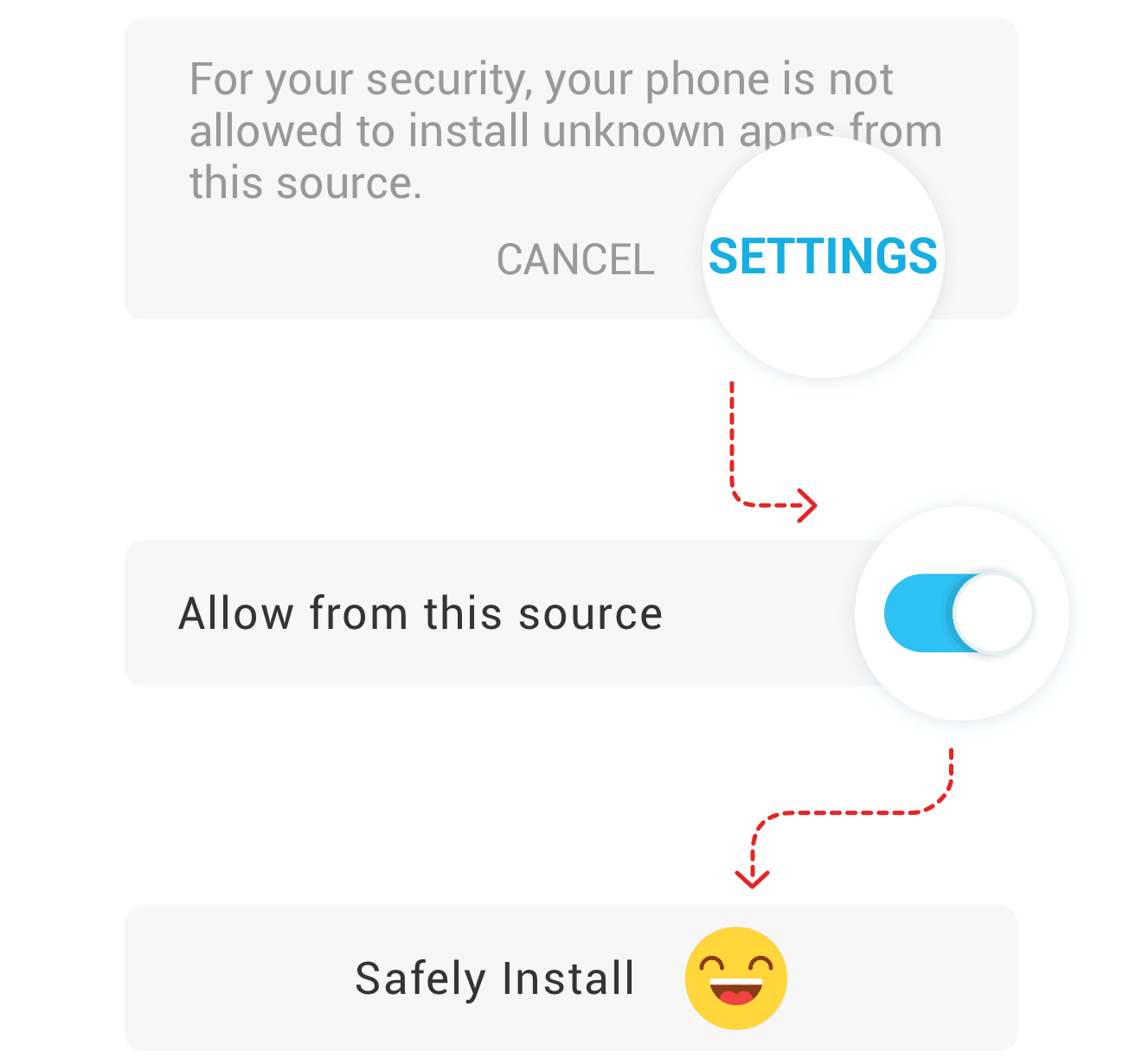 4. Once installation is completed, click "Open".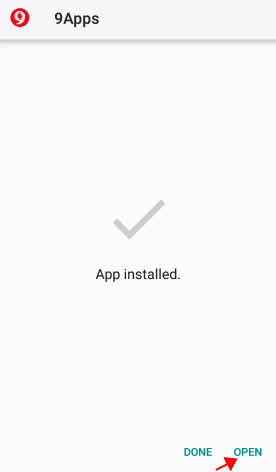 5. Enjoy using 9Apps.
Client composition
The client side of 9Apps consists mainly of the bottom menu bar home, games, apps, discovery and tools.
1. 9Apps - Home page
At the top of the home page is the search bar, where users can search for the APPS / Games they want. The Eagle Image on the left can be used to check in for cash by clicking on your facebook account. On the right is the comparison of download managers, where users can see the process of downloading and installing the APP. You can also see recommendations for Smart Algorithms on the download administration page.
The main components of home are recommendations for popular APPS, such as video downloader vidmate, social chat APP WHATSAPP, Short video streaming platform Tiktok, racing rider, and gunfight game PUBG.
2. New list of apps and games on 9Apps
Both Games and APPS offer top and new lists, where users can find popular or up-to-date APPS and games.
3. Discovery videos on 9Apps
In the discovery section, users can watch short videos from the moment and download the most popular emojis.
4. Useful tools of 9Apps
The Tools section consists of three main functions:
a. Free share
Users can transfer apps, videos, photos, music and other files from one phone to another via Bluetooth or Qr Code
b. Cleaner tool
It can intelligently detect and clean up the phone's memory garbage, making the phone run faster
c. App update
SMART detection updates the latest version of the application to save more traffic.

Growing up
9Apps Donate to an NGO
In November 2015, 9Apps pledged to donate # 1m to the Indian organisation Prayas for education.
Project INDEV of 9Apps
In April 2016,9APPS LAUNCHED INDEV: in two years, it has helped more than 100 independent and small developers in terms of user acquisition and profitability, and set up a diamond award for eligible games and applications.
9Apps Working with Disney
In December 2016, 9Apps partnered with Disney to offer 300 games for the Indian market. The partnership is part of 9Apps'top developer program, which aims to build an ecosystem for digital content developers to reach their target audience.