Christmas is coming, we have carefully selected 10 Christmas apps for you, including Christmas greeting cards, Christmas music, Christmas games, Christmas wallpapers, Christmas photo and other small and practical apps. 9apps hopes that 2019 can accompany you through a happy Christmas!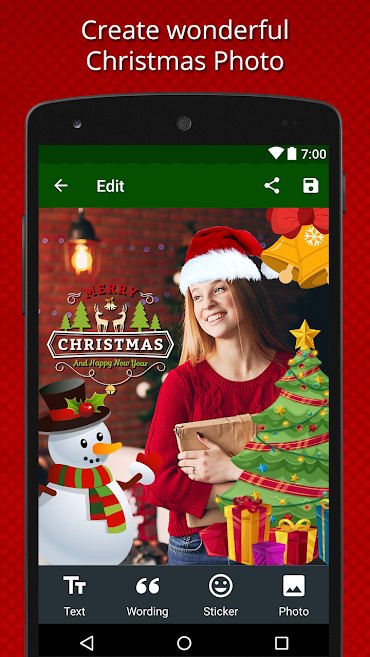 Christmas is a special day to celebrate winter with joy. On Christmas day if you send a greeting card to your friends and family members they will get surprised. Create your own custom Christmas greeting cards and send to your friends and family members. In this app we added the lots of fun features that you enjoy like add a photo from the phone gallery in greeting cards, add text in different styles, select your favorite stickers, add greetings quotes that you like and much more. So create your own card and share it with your friends on Social media network etc. Absolutely they will get surprised with your heart full Christmas wishes.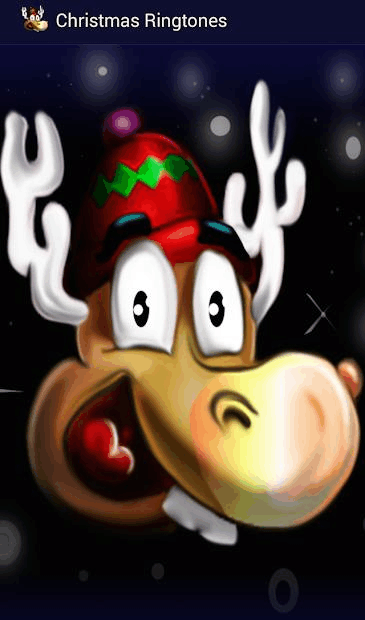 Is your Android ready for Christmas? If not, then you can try this app with hundreds of Christmas ringtones with all the Christmas tunes you can think of, which can be previewed and installed in seconds.
All Christmas ringtones are free, and editors add new ringtones every day, supporting holiday ringtones in multiple languages!
Let's see what featured songs:Carol of the Bells, Drummer Boy, Joy to the world, O Holy Night, Deck the Halls, Christmas Tree, Dreaming of a white Christmas, Fa la la, Frosty the snowman, Here comes Santa Claus, Happy New Year, Ho Ho Ho, Holly jolly Christmas, Jingle Bells, Santa Baby, Rudolph the red nose reindeer, Santa Claus is comin, Santa comes tonight, Six white boomers, Sleigh ride, So this is Christmas, Sugar plum fairy, Twelve days of Christmas, What child is this, Ave maria ...
Do you have a favorite song? Remember to download it!

A small Christmas app without ads. Before Christmas arrives, there is a beautiful HD Christmassy image every day, you can set it as wallpaper. It is recommended to do some fun things every day to make you feel Christmas. In addition, you will also get a snow countdown screen to make the Christmas atmosphere stronger!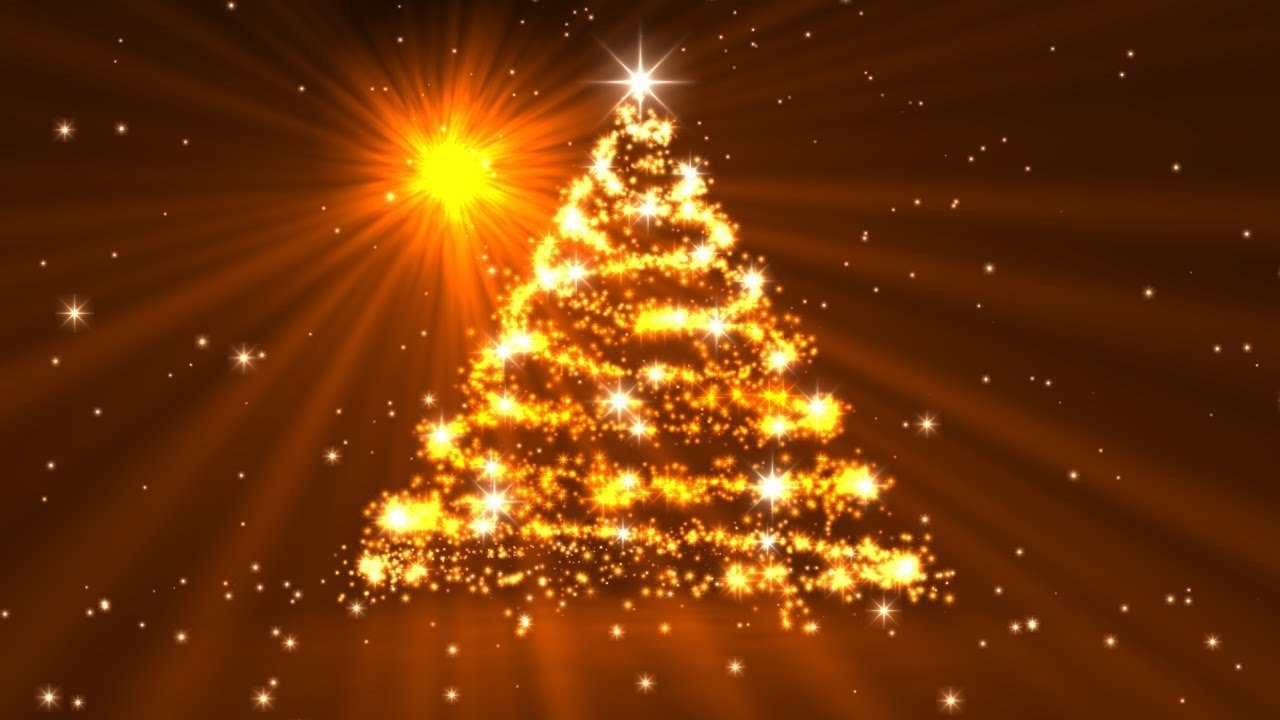 "Christmas Live Wallpaper Free" is an amazing 3D live wallpaper with shiny Christmas tree and exciting Christmas countdown where you can count down the days of Christmas or New Year's Day. All scenes can be enjoyed as a live wallpaper background or a fully interactive foreground application, where you can browse freely around and quickly customize settings.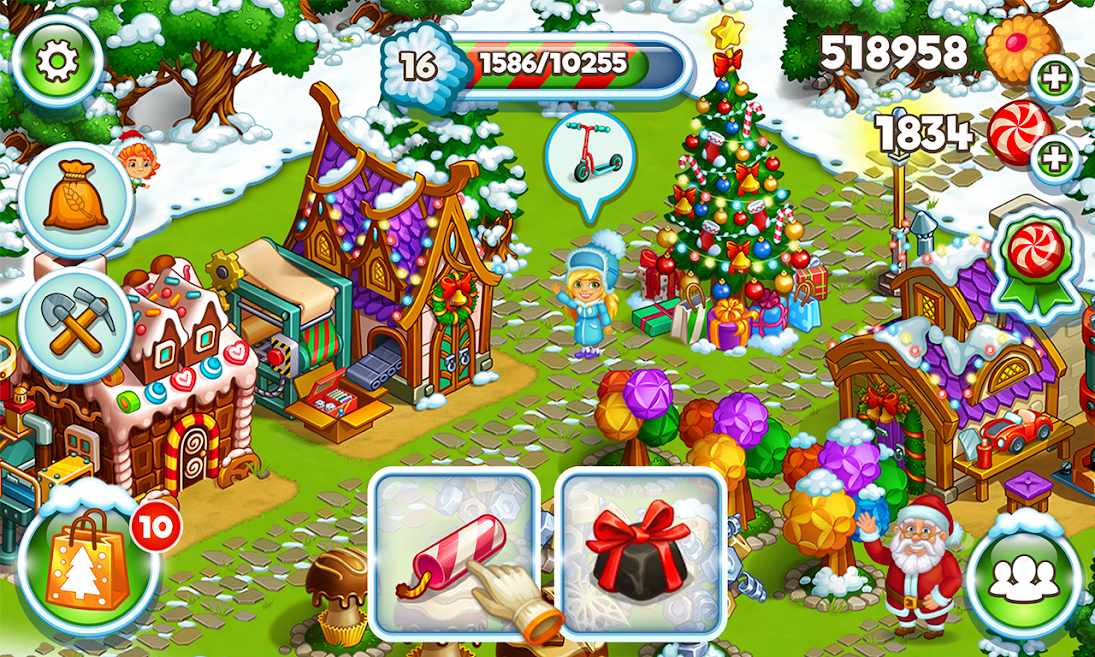 New Year arrived! Visit Santa at his farm in the Arctic. Bake sweets and cookies! Evolve the snow field into a Christmas city and a magic land. Evolve Santa's workshop from a farm to a magical village. Build Syracuse and give Santa gifts for children. Beloved by Santa's Snow Country: Plant hay every day, receive letters from all children in the world, and send sleighs full of gifts. As a bonus, pick up candy and cookies. Expand your production: build Christmas buildings, harvest hay and magic trees, and make toys. Become friends with funny snowmen with the playful Christmas elf. Decorate the Christmas tree and listen to Christmas carols. You must be prepared before the New Year's Eve bell rings. The magic of Christmas is here!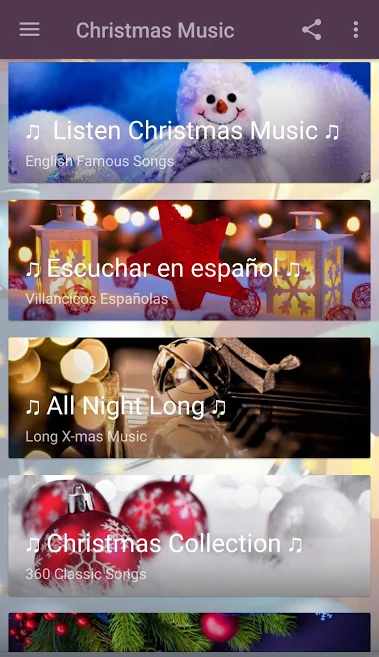 Christmas is indispensable. Download Christmas music and sing Christmas carols with your family!
This app has carefully selected Christmas songs, the most complete list, a wonderful choice not to be missed for Christmas 2019!
Jingle Bells, Santa Clause is coming to Town, Joy to The World, Mary had a baby, O come all ye faithful, We Wish you a merry Christmas, 12 Days of Christmas, Away in a Manger, Hai Mari berhimpun, Mari kita Rayakan hari Natal, Selamat hari Natal dan Tahun baru, Deck the Halls, It come upon The Midnight Clear, O Come Little Children, Silent Night, Holy Night
, Wee Three Kings, Angel We have heard on High, Telah Datang, Malam yang Indah, O Holy Night, The First Noel, O Christmas Tree, Ave Maria, White Christmas, Malam Kudus, Malam sunyi Senyap, Sebab Dia telah lahir bagi Kita, Gita Sorga bergema and much more!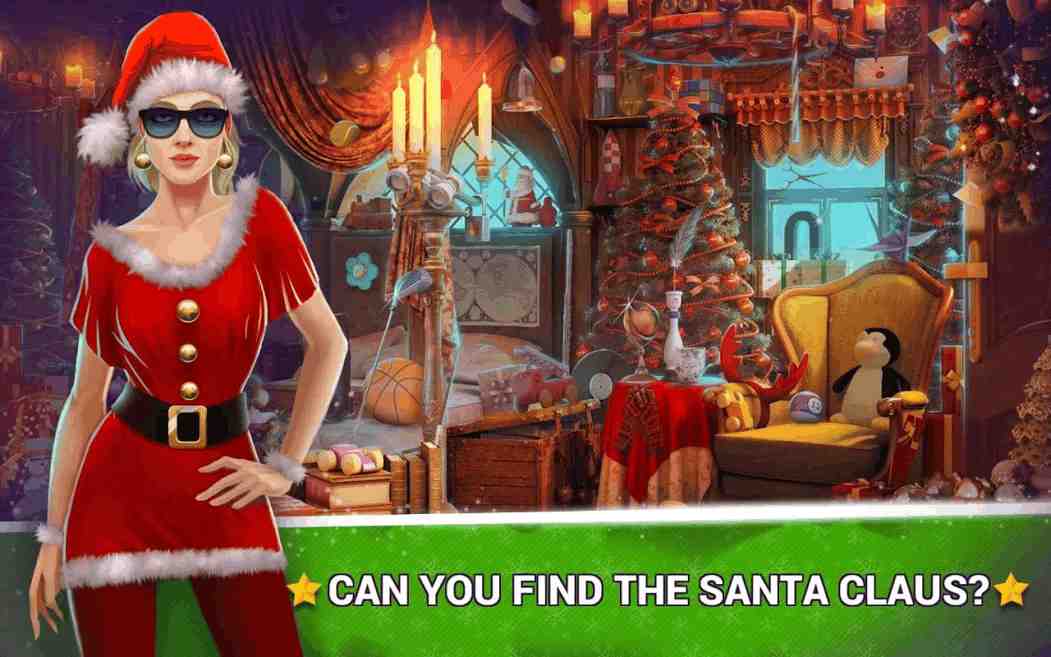 Any game where you don't have to pay for other levels or to improve your game, and that game is one of them. Find hidden Santa hats, snowballs, sleighs, reindeer and vacation elves in beautiful Christmas scenes ... let this small Christmas game accompany you for the perfect Christmas holiday!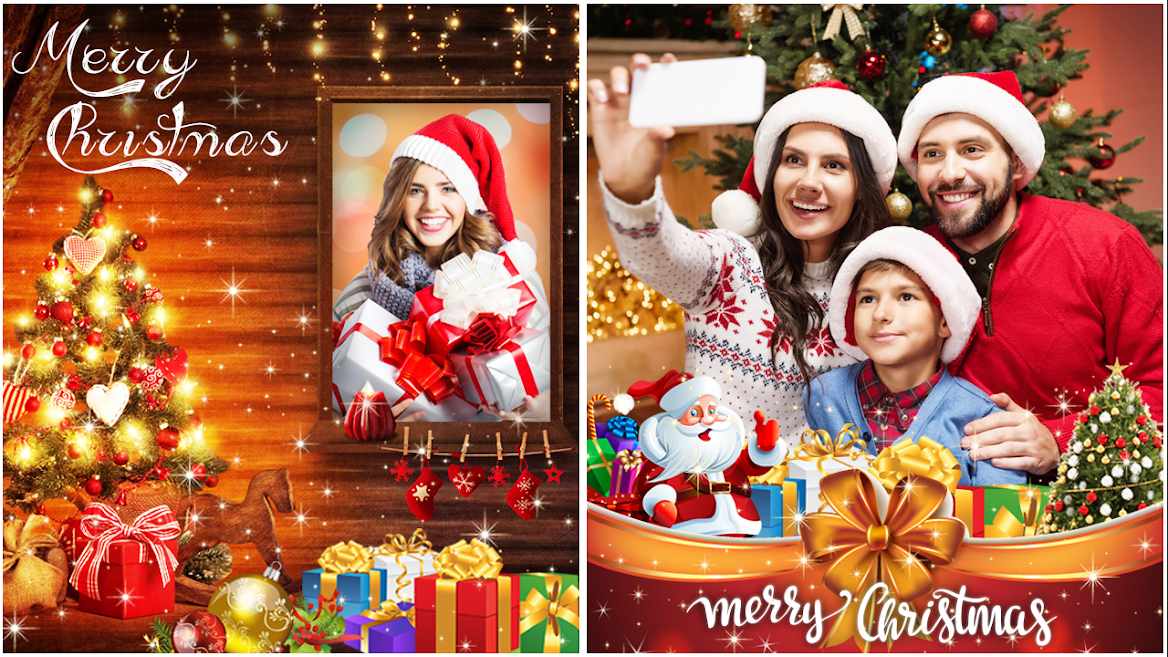 Want to create your own Christmas card with your photos and make Christmas more memorable? Merry Christmas Photo Frames lets you create e-cards with photos to make Christmas special.
This free photo app has Christmas-like Christmas photo frames, such as Santa and reindeer, ice castle, snowman, Christmas tree, bell, snow and more. Merry Christmas Photo Frames allows you to add so many photo effects to make your photos more beautiful.
Carefully design Christmas themed photo frames to greet your beloved and make Christmas 2019 special!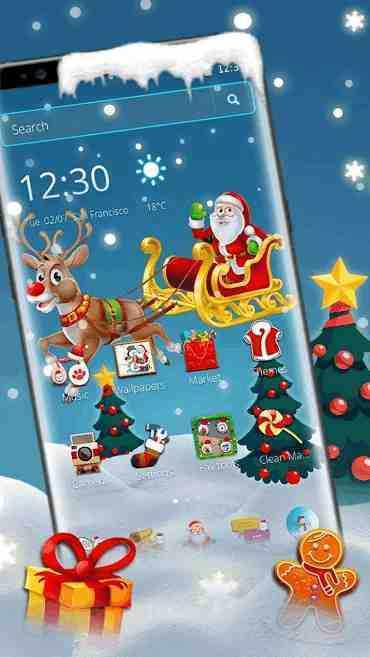 Put Santa on the phone and make your phone more stylish!
"Merry Christmas Santa" theme theme includes HD "Merry Christmas Santa" theme wallpaper and exquisite "Merry Christmas Santa" theme application icon, designed for mobile theme enthusiasts.
You can enjoy:
Cool themes and HD wallpapers
-High-quality images designed specifically for your phone
-Updated new beautiful themes every day
-3D theme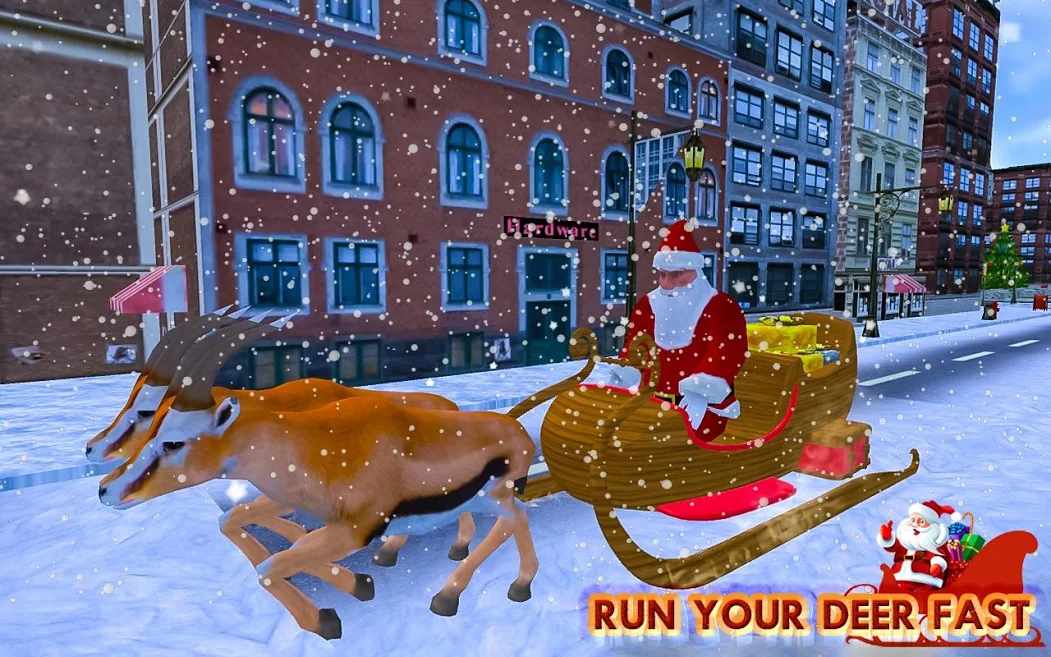 In the real city, everyone is waiting for Santa to deliver gifts. What if you become Santa?
This is a very relaxing and fun Christmas driving game. Players of all ages can play and enjoy this Santa game for free. What you need to do is drive a decorated cart on the city streets in this mini santa adventure game. Santa will distribute all new gifts. Drive the shopping cart like in other driving games. Accelerate slowly and avoid traffic accidents in this Santa Christmas adventure game. Be careful while playing on the road in this shopping cart driving game.