www.9apps.com | Dec 15, 2020
Source: Google Play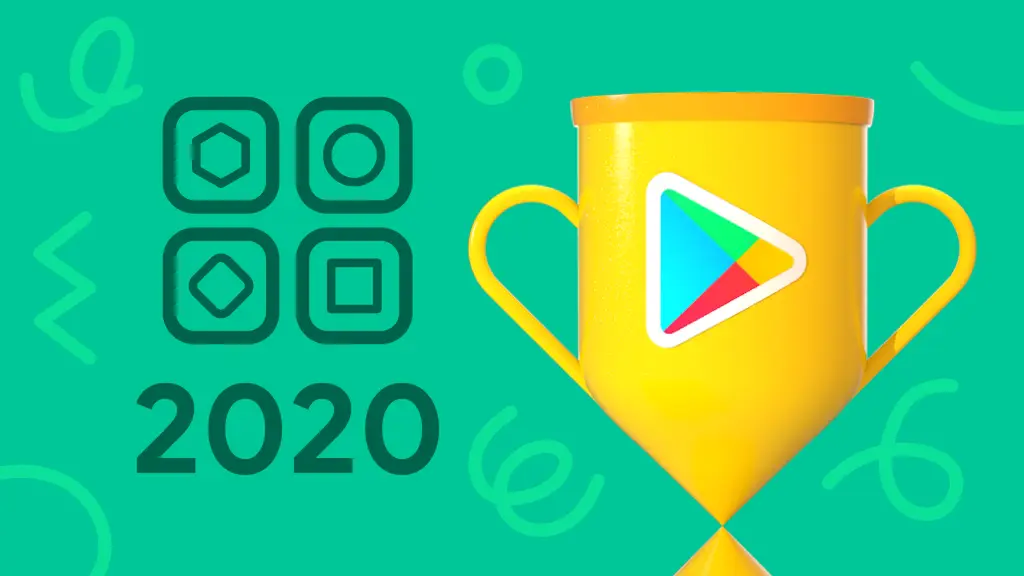 No matter what 2020 threw at us, these apps helped us adapt – and escape when we needed it. They're inspiring, entertaining, and imaginative: Presenting the Best of 2020 in India.
1. Best App
2. Best Everyday Essentials
3. Best for Personal Growth
4. Best Hidden Gems
5. Best for Fun
6. Best Apps for Good
7. Users' Choice App
Best Apps of 2020 in India
This year, we relied on apps more than ever – for staying connected, pursuing new hobbies, and finding a respite from the noise of the world. Innovative, elegant, and irreverent, here are the best apps of 2020 in India.
Best App of 2020 in India
Our app of the year was a true standout – that rare case where utility meets ingenuity and delight. Beautifully designed and thoughtfully executed, it's our Best App of 2020. And the winner is ...
Sleep stories for calm sleep - Meditate with Wysa
Sleep by Wysa captivated us like no other app this year, with its innovative take on improving sleep. Explore tools and exercises that calm the mind using cognitive behavioral therapy for insomnia (CBT-i), and relax with evening journaling and meditation. You can even get personal coaching in one-on-one sessions with a sleep therapist.
Best Everyday Essentials of 2020 in India
In a year of so many upended routines, these apps helped us create new ones. They're the tools that helped us stay in touch with others and in tune with ourselves.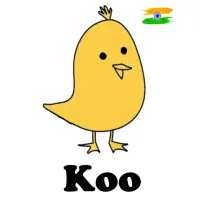 Koo: Connect with Indians in Indian Languages ?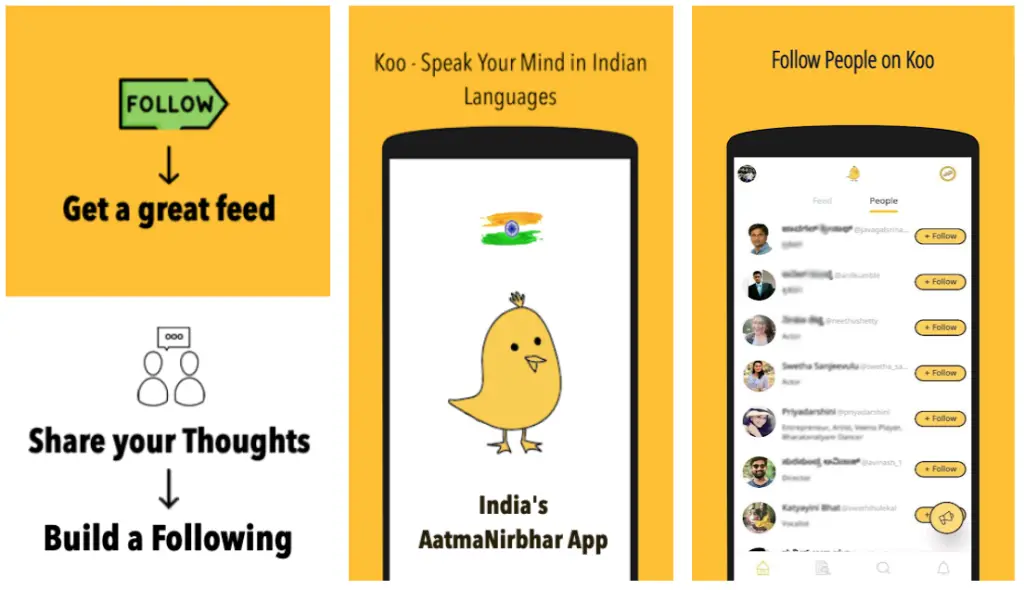 Available in 5 Indian languages with many more to come, Koo is a micro-blogging platform especially made for India. Find other similar users to share your opinions and indulge in discussions. With an easy to use interface, discover and follow influential people like policy makers, journalists, cricketers and more.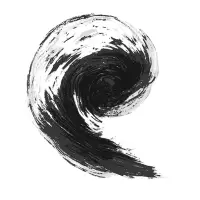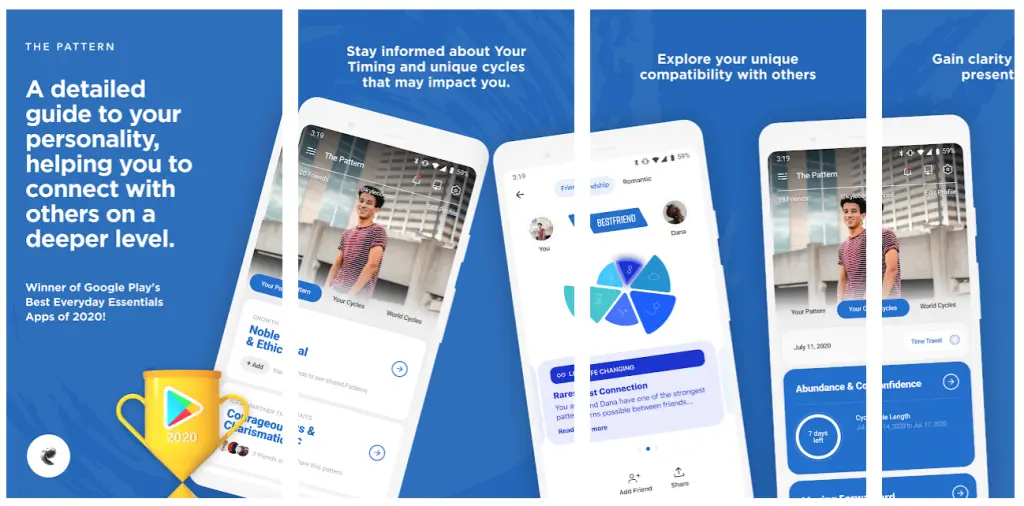 The astrology app that doesn't talk about astrology, The Pattern is indeed about patterns – from the way you work to the way you love. Learn what the stars have to say about your tendencie, cycles affecting everyone, and your compatibility with others (including celebrities).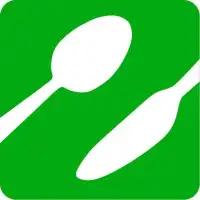 Zelish - Meal Planning, Grocery Shopping & Recipes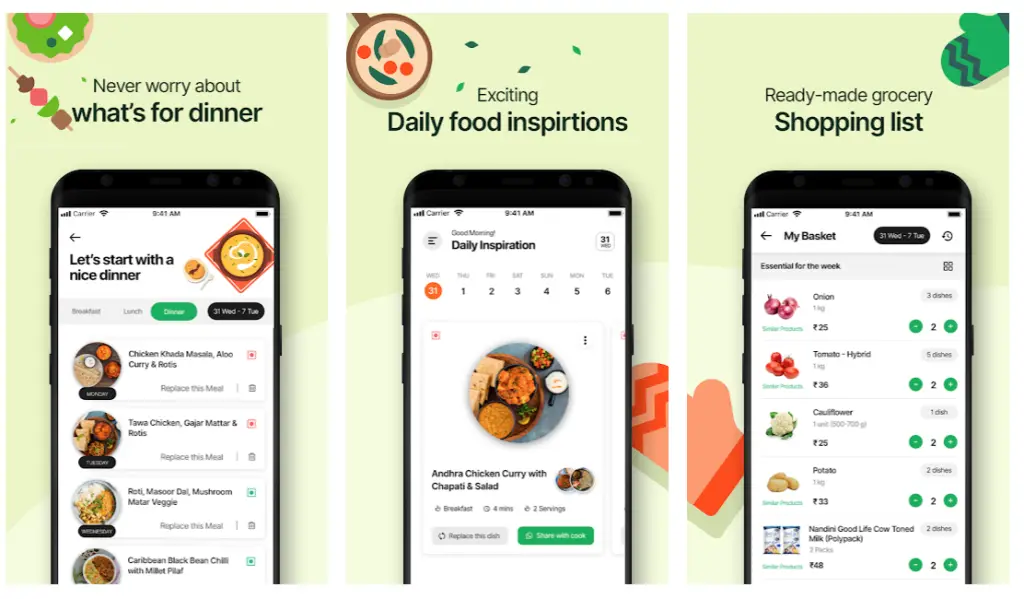 Cooking a lot these days? Make meal planning more efficient with Zelish. Just select recipes from various categories, toggle to view instructions or adjust servings. Then arrange these recipes into a meal plan or turn the ingredients into a shopping list.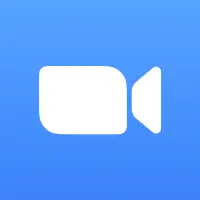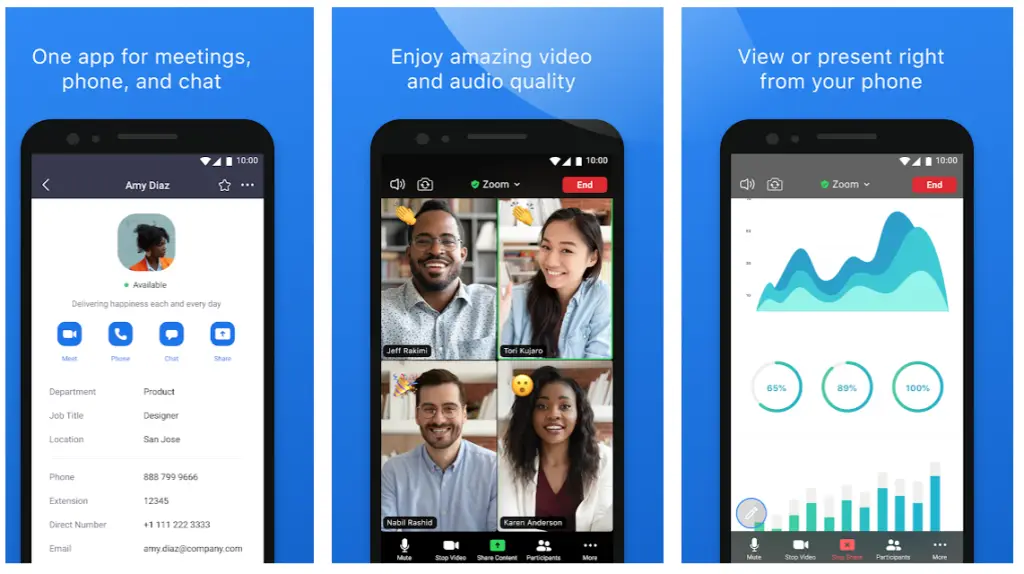 This year, Zoom was the place to be. Synonymous with virtual gatherings, it gave people connection when they needed it most – enabling work meetings, family reunions, classes, and more. New Android features, like virtual backgrounds and self-select breakout rooms, helped it truly meet the moment.
Best for Personal Growth of 2020 in India

Around the globe, people met 2020's challenges with personal feats big and small. These apps helped us with our own endeavors, from growing in your career to building resilience.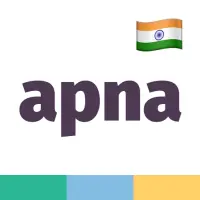 apna - Job Search | Job Groups | Rozgaar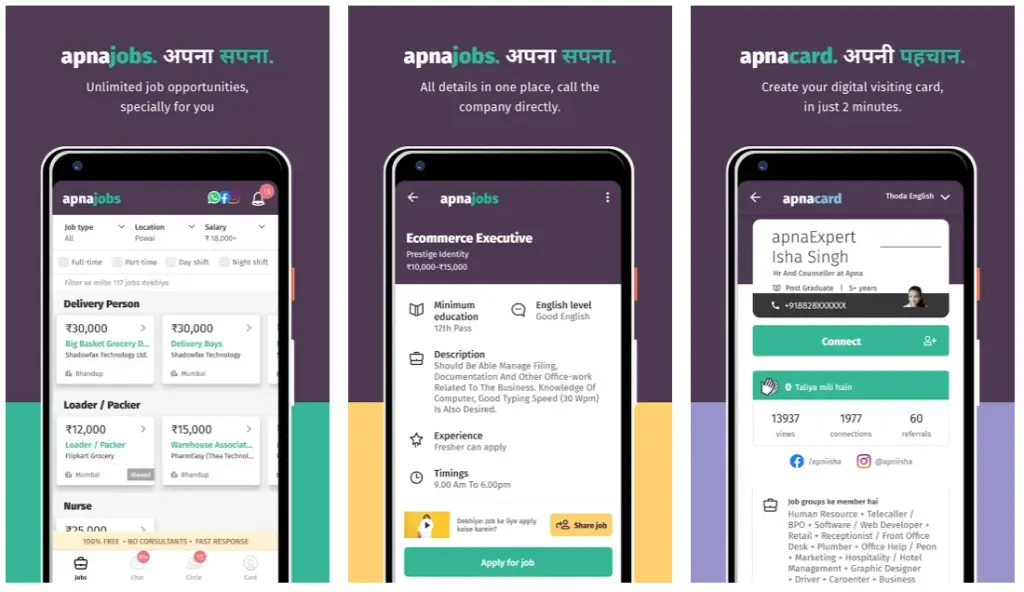 Looking for a new job or starting a business? Apna is a holistic app to help you grow in your career. The easy filters and categories help find relevant jobs with ease. Explore helpful communities and get an automated visiting card upon signing up.
Bolkar Indian Audio Question Answer GK education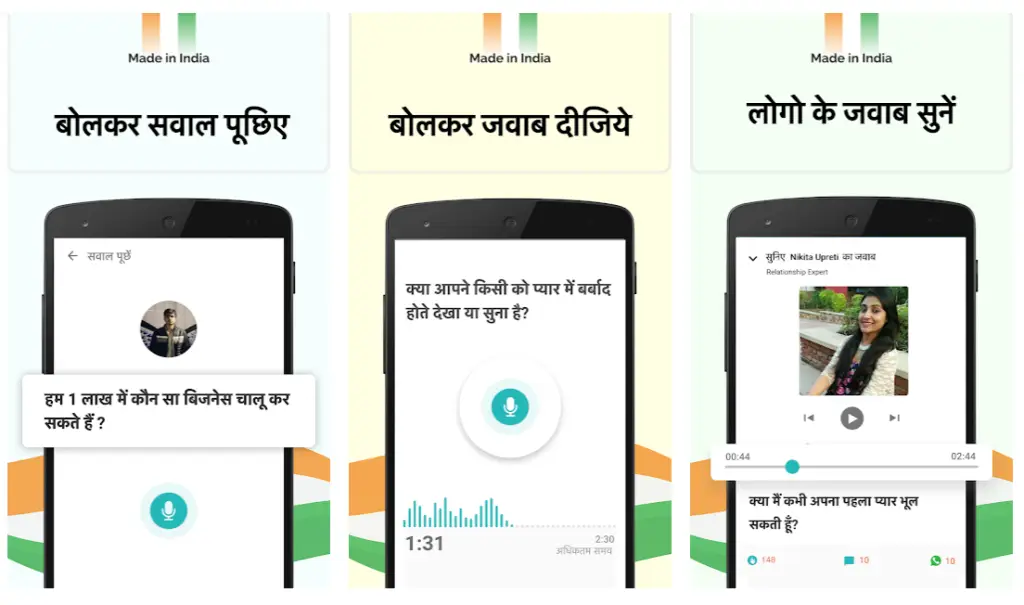 Become a better you with Bolkar's extensive answer bank. Use the power of voice to ask questions or give answers on topics of interest. Choose from various categories like history, sports, agriculture and more, aspirants of Government exams will especially find this helpful.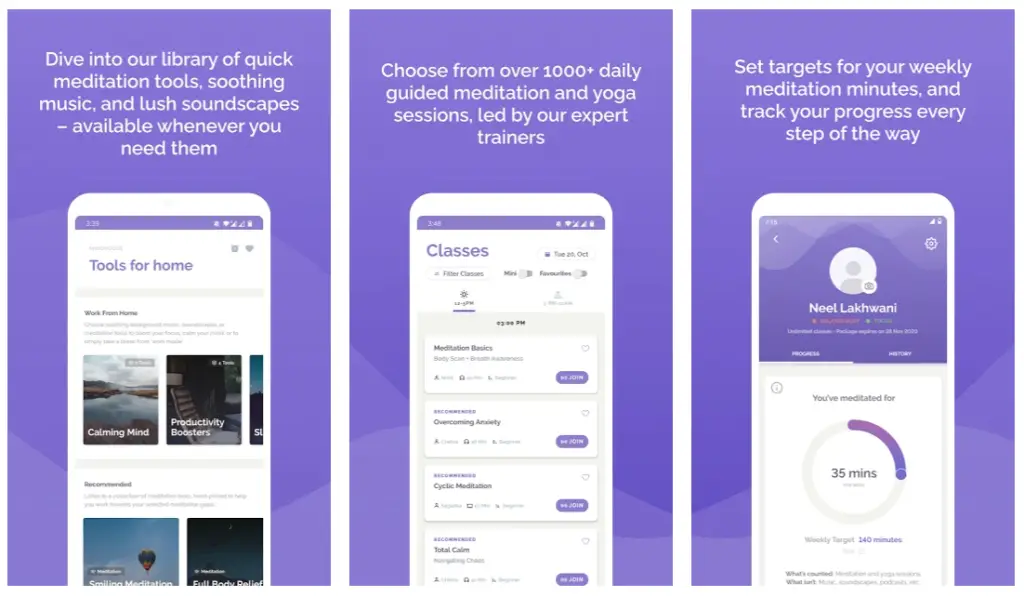 Mindhouse makes meditation and yoga accessible by bringing guided sessions led by experts to our fingertips. Whether it is overcoming anxiety, improving focus or sleeping better, explore the scheduled classes or get a self guided pack.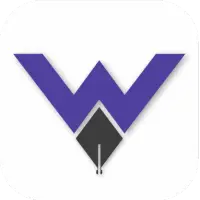 Writco — Publish & Write Stories, Poems, Quotes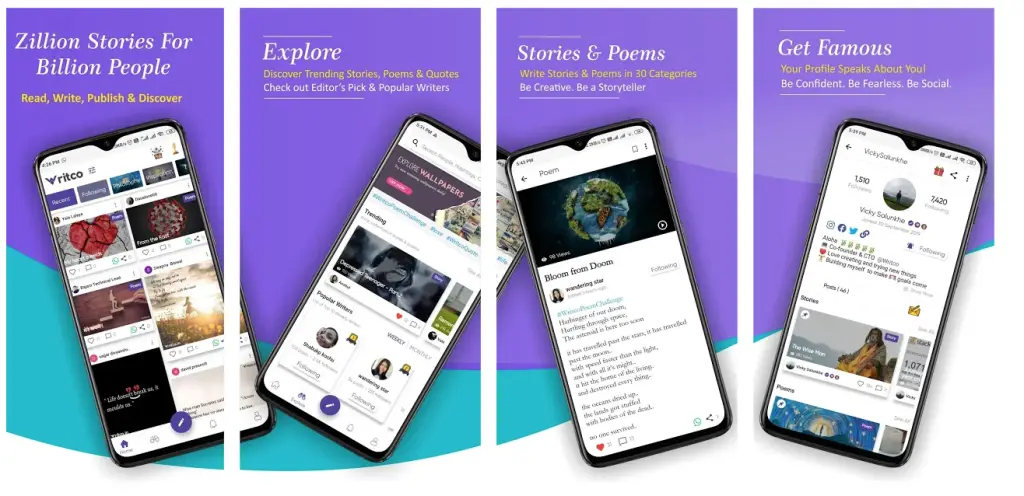 Whether you are a budding author or simply want to improve on your writing skills, this multilingual social writing platform can connect you with readers and collaborators across the globe. As a reader, explore the creations of these authors and grow together.
Best Hidden Gems of 2020 in India

These apps are new to the scene and quietly building a fanbase. From rising stars to our favorite niche platforms, they're 2020's greatest hidden gems.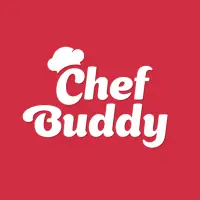 Chef Buddy: Smart App for Chefs & Food Businesses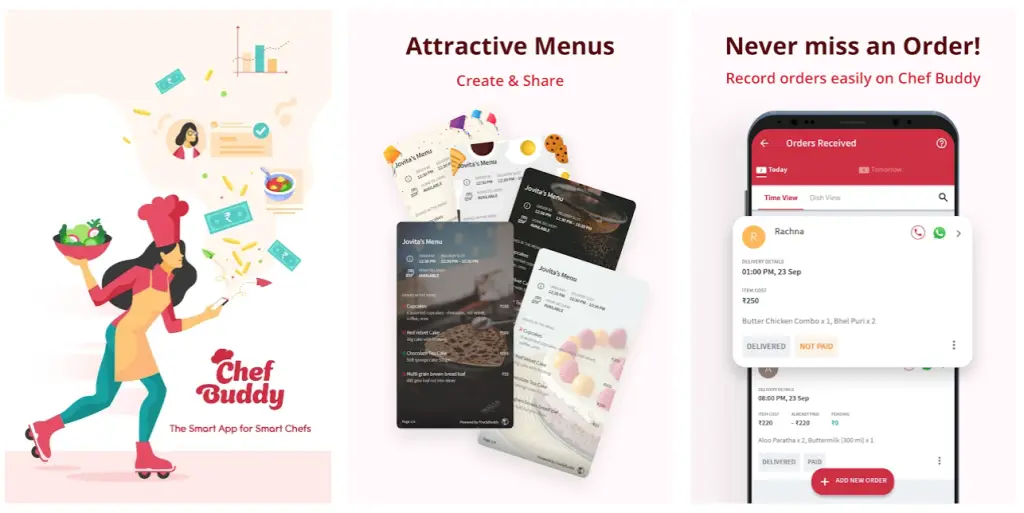 A holistic app for home chefs and food businesses to help grow your business to new heights. Create menus with easy to edit templates, share these on your social channels and save and execute orders seamlessly.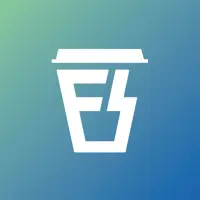 Finshots - Financial News made simple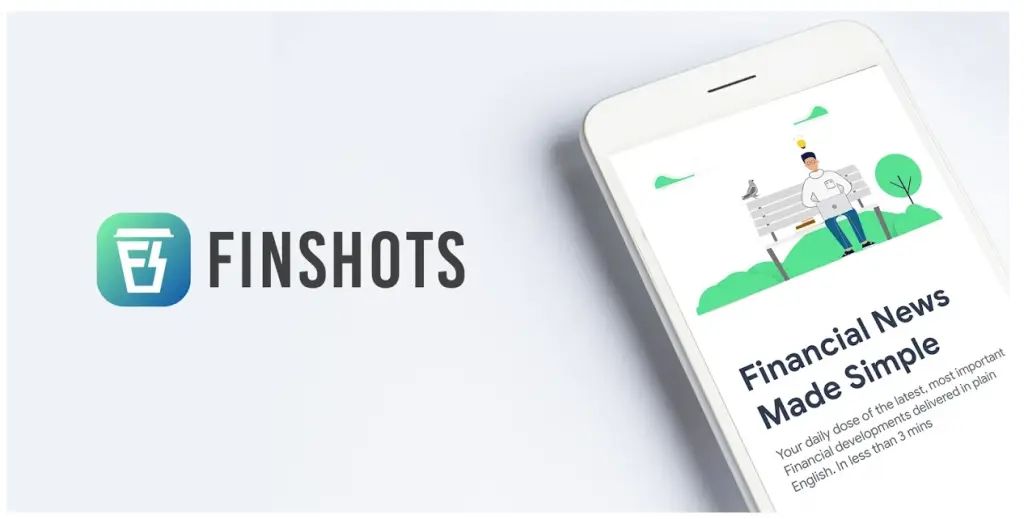 Finshots publishes well written and easy to follow articles from the world of business and finance. Use tags to filter by topics of your choice and set a time to get your once a day notification and read up on all the latest developments.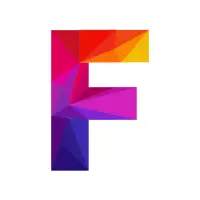 Flyx -Vote for Best Movies & Shows Filmfare Awards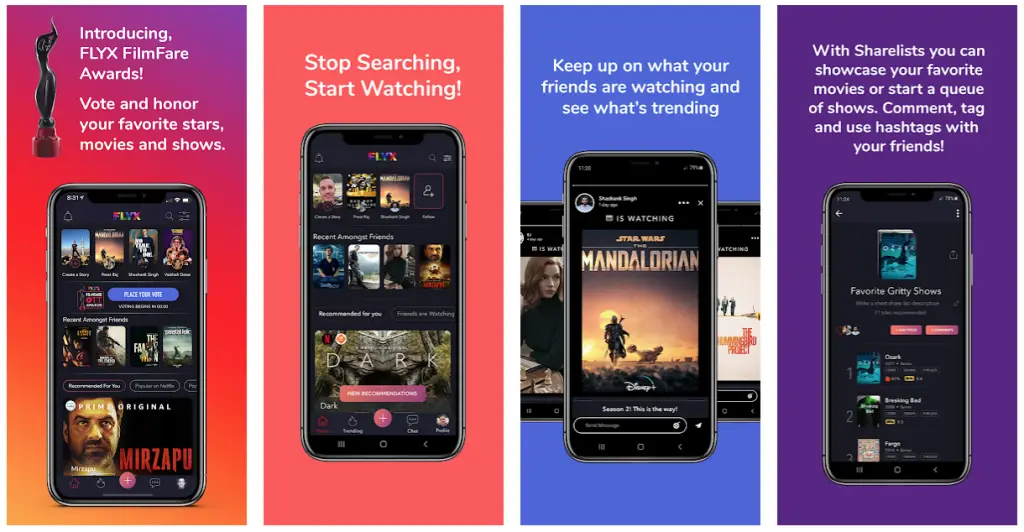 Which movie are we watching today? Now let a large community of movie and TV enthusiasts answer this for you. Watch trailers and read reviews to help you make up your mind and once you know what to watch, see all the streaming services available.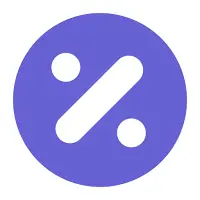 goDutch - Split bills & group expenses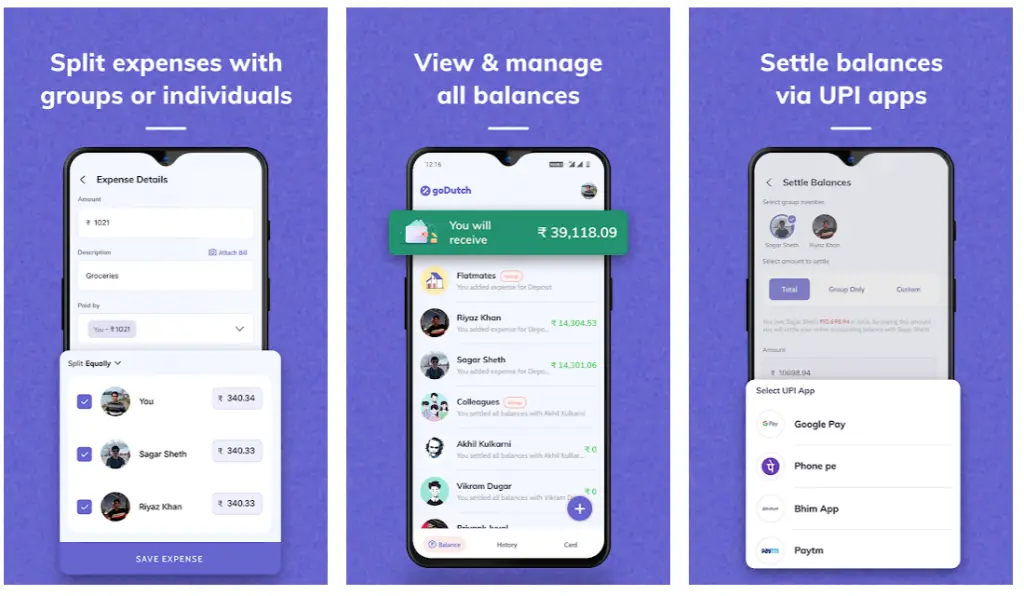 goDutch has been our go-to app for managing all group expenses. Whether it is for a trip with friends or living expenses with roommates, create multiple groups and split the bills however you want. The most unique feature is their instant group payment that auto deducts every member's share.
Best for Fun of 2020 in India
Throughout 2020, these delightful apps helped us unwind and get creative. Whether you're looking to transform, record, or transport yourself, these picks will bring the fun.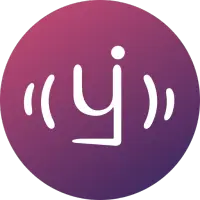 Free Audio Stories, Books, Podcasts - Pratilipi FM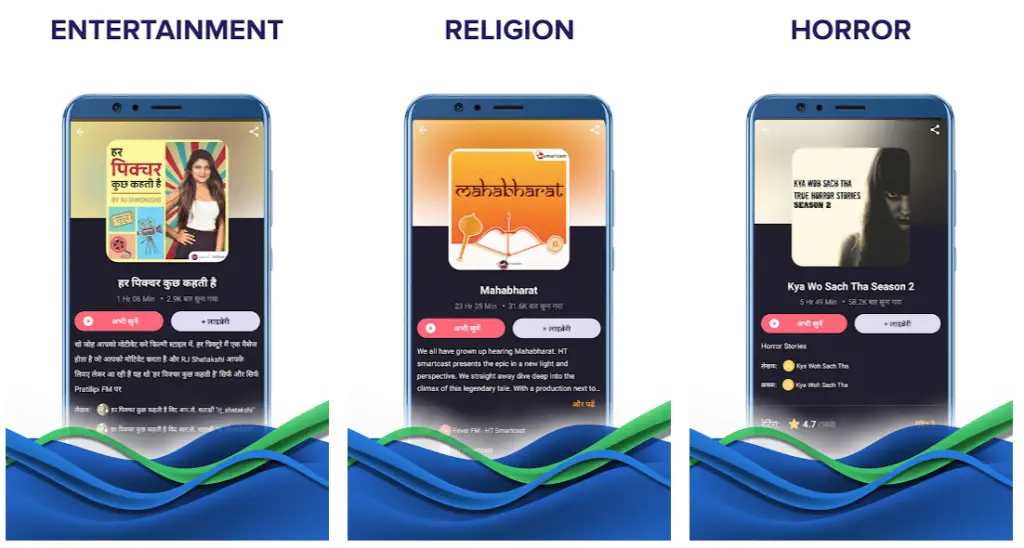 From nostalgia-steeped classics to new hits, Pratilipi FM has a vast collection of audiobooks, stories and podcasts available for free. Content across 9 languages can be accessed by switching languages. Add the titles you want to hear in your library and download them to listen on the go.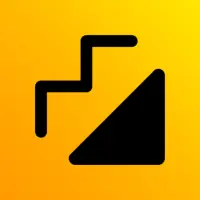 Moj - Made in India | Short Video App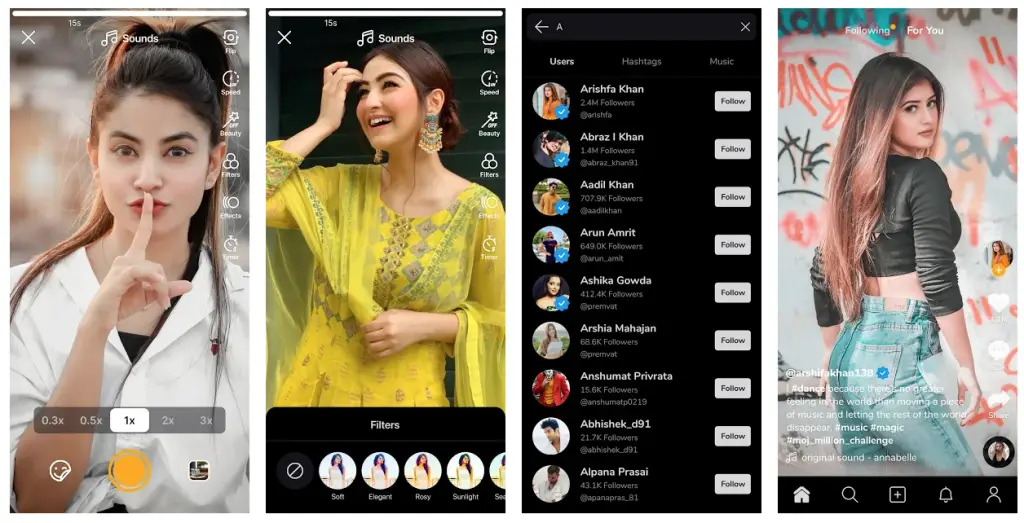 Whether browsing for entertainment or having aspirations to become a creator yourself, Moj has something for everyone. Craft slick videos by layering your own footage with text, animated stickers, and more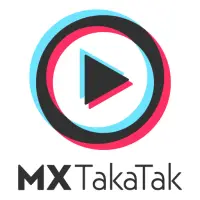 MX TakaTak - Made in India Short Video App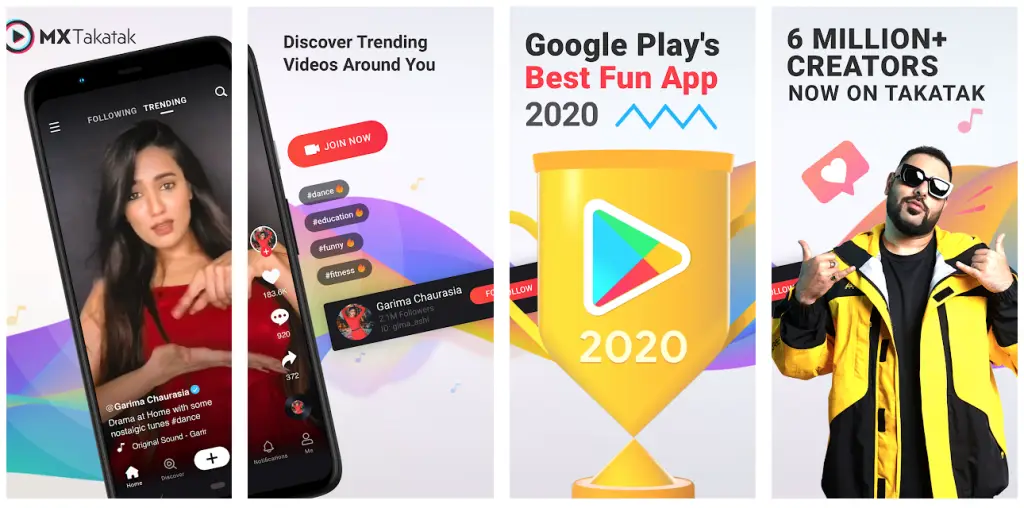 Available in over 10 languages, discover and groove to trending short videos. A powerful video editor built in, choose from various special filters, add soundtracks, extracted audio and sound effects galore.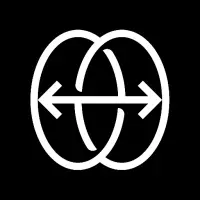 Reface: Face swap videos and memes with your photo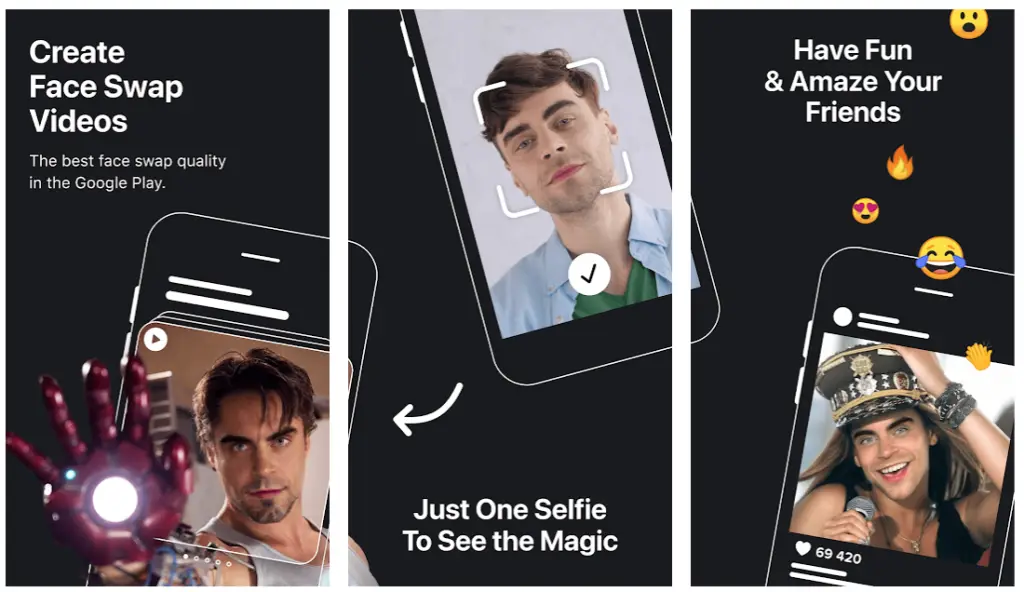 If you can't laugh at yourself… don't use Reface. This face-swapper makes it super simple to create hilarious GIFs starring you. Search a vast library of animations or browse music and movie clips to see yourself as stars like Iron Man, Rihanna, and even Baby Shark.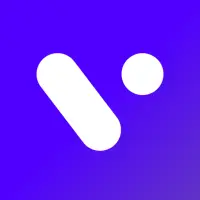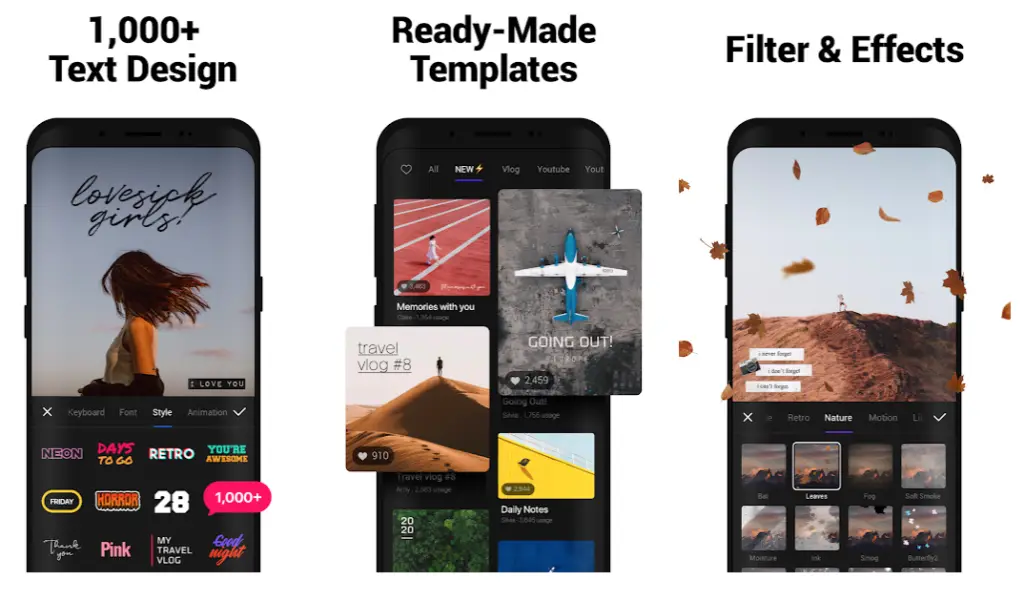 Vita has all the bells and whistles we need in a video editor: sound effects, GIF stickers, picture-in-picture effect, and more. But what caught our attention is the ever-changing library of creative user videos – each a ready-made template for your own footage.
Best Apps for Good of 2020 in India
Mission-driven and user-friendly, our App for Good addresses one of the most critical and universal issues in society: mental health.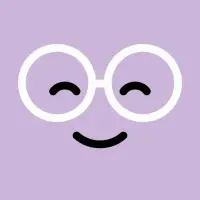 InnerHour Self-Care Therapy - Anxiety & Depression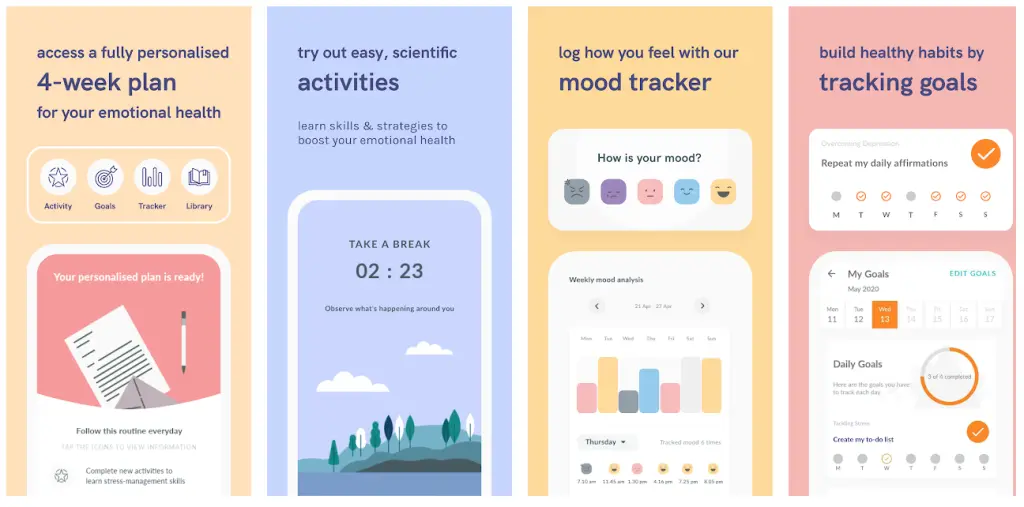 InnerHour is a mental wellness app with a large number of self care courses and tools accessible for free. Whether you want to control stress, overcome depression or manage anxiety, you'll find what you need through the refreshingly simple interface. Allie, the AI chatbot, offers support in real-time and can help you feel calm immediately.
Users' Choice App of 2020 in India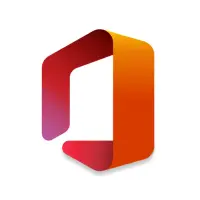 Microsoft Office: Word, Excel, PowerPoint & More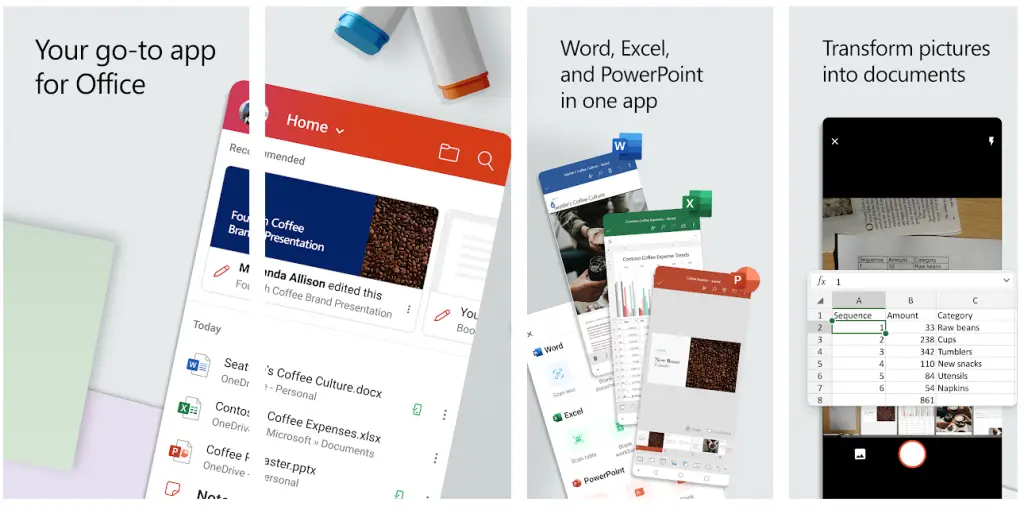 The Office app combines the Word, Excel, and PowerPoint apps you know and rely on, with new capabilities that harness the unique strengths of a phone to create a simpler, yet more powerful Office experience on the go.
More Reading
=> Best Games of 2020 in India